12301 W Bell Rd
Suite A-109
Surprise, AZ 85378
623-566-8878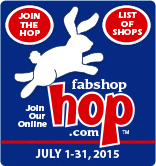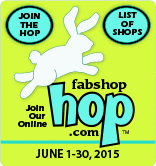 CLOSED Saturday, July 4, & Sunday, July 5,
except for our online store which is ALWAYS OPEN!

WELCOME
20% OFF* -
Color Wall Basics
Patriotic Coordinates
Large Selection
Discounts off reg prices, 1 yd min cuts
*
CLEARANCE - ALWAYS 30-50% OFF!
SALE - for Pages & Pages of Sale Items,
go to "Shop Now" and search "Sale!
*
Come On Over, We Welcome Your Visit
•
WEB Store - Always OPEN
*
We LOVE Fabric - New Arrivals Daily, In Store & Online
*
Happy Quilting!

Bunny Hunting?
Where Oh Where can that Silly Bunny Be?
SHOP NOW for CLEARANCE, & You Will Surely See
A Little Bit 'o This & A Little Bit 'o That
What Fabulous Fabrics are Waiting For Thee!

C L E A R A N C E !!!
Check out ALL the New-est Additions to
and Further Reductions
in Our CLEARANCE Department!

Go To: Shop Now, then Clearance!

We Thank YOU for your business, your friendship and for sharing your love of fabric & quilting with us.



OPEN:
Monday-Saturday: 9:30-5:30

Loyalty Counts!
Sign Up For Our Customer Rewards Program, and Make Each Dollar Spent at ARIZONA QUILTS Count Toward Your Special Discount! After you spend $250., you will get a special 20% OFF all regular-priced items on your NEXT Purchase! ON LINE CUSTOMERS: Your dollar accumulation will show on your receipt, then - when you are eligible for 20% off - we will make the adjustment when we process your order.

PS. * Prices subject to change without notice & limited to stock on hand. While we try to keep our online products current, all listings are subject to prior sale. We cannot be responsible for monitor color variations. 1 yd minimum cuts for sale prices.